FREE Anabolic Bodybuilding Secrets
The Most Effective Training Program Ever
Build Strength, Muscle Mass & Get Ripped Fast!
Enter your first name and a valid email address
for free instant access to the anabolic bodybuilding program.

Ultimate Orange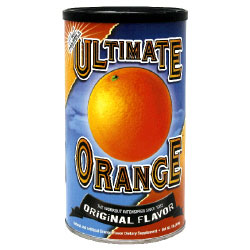 Ultimate Orange formulated by Daniel Duchaine
What is Ultimate Orange? There's nothing like a workout fueled by Ultimate Orange. And why not? Ultimate Orange is designed for workouts. Ultimate Orange provides screaming intense workouts. Ultimate Orange will maximize your results in the gym and out.
With more explosive power than 7 shots of espresso – without the Ephedra risk! Since 1982, Ultimate Orange® has unleashed explosive energy to thousands of "in the know" athletes.

Ulimate Orange Fact: Some people shouldn't even try Ultimate Orange. Let alone use Ultimate Orange for workouts. How about you? Can you handle the deep breaths, the mental focus, and the primal urge to lift more weight, more times, for greater gains? Then use the new Ultimate Orange!
Ultimate Orange - Don't waste one more workout looking for help. Ultimate Orange is for strong effective workouts. Try Ultimate Orange 20 minutes before you train. Just mix, drink and workout with a new level of muscle-blasting intensity. Ultimate Orange will allow you go harder for more mind-boggling workout results.
Ultimate Orange - Servings per Container: 15
Ultimate Orange: Each serving of 1 scoop contains: Calories 110 Calories from Fat 10 Total Fat 1 g 2% Saturated Fat 0.5 g 2% Cholesterol 15 mg 5% Total Carbohydrates 17 g 6% Dietary Fiber <1 g 2% Sugars 6 g Protein 7 g
Ultimate Orange Other Ingredients: QUADRACARB™ [4 Stage Release Carbohydrate From Branching Chain Glucose Polymers From Amylopectins, High Glycemic Index Maltose with Dextrose, Plus Low Glycemic Index Fructse], Specially Filtered and Partially Predigested [Hydrolized] Whey Protein Concentrate [Providing Shorter And Longer Chains Of Bonded Amino Acids], BIOVITE™ [Bioactive Vitamin-Mineral Blend], Citric Acid, Ultimate Orange Herbal Transport System™† [Proprietary Herbal Powder Blend], Natural And Artificial Flavors, Malic Acid, Glycerol Monostearate, Lecithin, Acesulfame-K Glutamine Peptides, Medium Chain Triglycerides, FD and C Yellow #5, FD and C Yellow #6.
Ultimate Orange Supplement Facts:
This product is not longer available - please accept our apology for any inconvenience this may have caused. Please check out our other fine products currently available at our secure store link link below.
Visit Our Anabolic Store

Dan Duchaine Ultimate Orange
The information presented is intended to be used for educational purposes only. The statements made have not been evaluated by the Food and Drug Administration (U.S.). This product is not intended to diagnose, treat, cure or prevent any condition or disease. Please consult with your own physician or health care practitioner regarding any suggestions and recommendations made.